By Jungah Lee – November 19, 2015
Samsung — the world's largest maker of smartphones, TVs and memory chips — has been quietly nurturing some 350 young engineers inside Creative Lab, its ideas incubator. The electronics giant, however, says it's not searching for the next big thing. Rather, the goal of the C-Lab is to find "the next small big thing" — a discovery that may not seem like a big deal immediately but that will, over time, open up new markets and be incorporated into must-have technology.
Samsung employees with quirky and interesting ideas can take time out from their full-time jobs to develop their products. Here are a few of the products the C-Lab has been working on.
IoFIT
The IoFIT device — whose developers included an engineer with backache caused by poor posture — can be placed in any shoe. Its embedded sensors monitor the wearer's posture and stride, helping to correct his or her gait via an app. The IoFIT project was spun off as Salted Venture in September.
TipTalk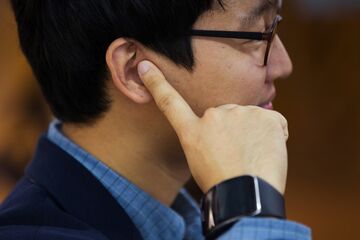 TipTalk eliminates the need for headphones or talking into your phone: it's a wristband containing a sensor can transmit telephone conversations through a fingertip pressed against your ear.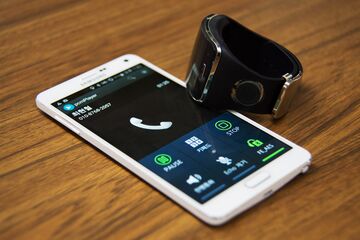 The device means that even in a crowded space, you can hear what's being said on the other end of the telephone line — but nobody else can.
Jamit
Jeon Dae Young's product, Jamit, is designed to help people learn to play the violin. Jamit is a sensor-filled device that's placed on a violin and communicates performance data to an app downloaded onto a tablet computer. The tool guides the player and users can also take lessons via the app.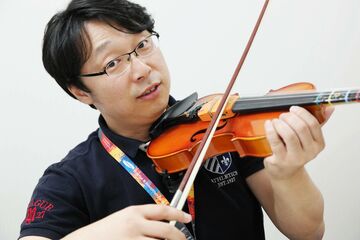 http://iofitshoes.com/wp-content/uploads/2016/12/IoFIT_Main_2.jpg
471
706
iofitshoes
http://iofitshoes.com/wp-content/uploads/2017/08/Salted-logo-1.png
iofitshoes
2016-12-26 13:46:44
2017-02-20 19:14:45
Samsung Creative Lab: Quirky Start-Up Ideas