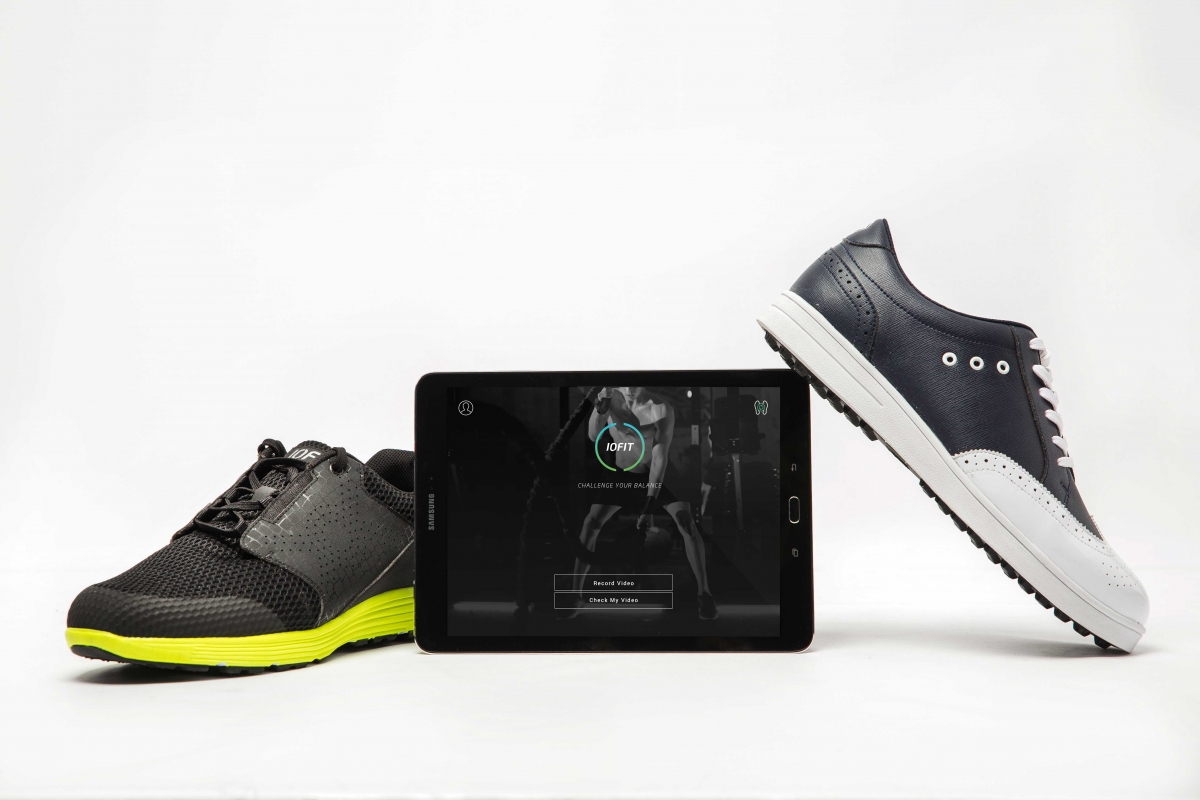 Fitness wearables are all the rage these days. Now come Samsung-backed startup Salted Venture's smartshoes with in-built sensors, bells and whistles, promising to raise the game of amateur sportsmen and fitness enthusiasts.
The IOFIT smart shoes, which began their journey in Samsung's C Lab, don't just track data, but go beyond. Their features include a personal trainer-like app.
IBTimes UK spoke to Salted Venture's marketing director Jungsoo Park on what makes the IOFIT smartshoe stand out in the wearable market. "The best thing about the smartshoe is that it's seamless and portable. You don't have to think about it like an accessory; it's integrated into a daily wear product," said Park.
Park added that unlike other fitness wearables like Fitbit, Apple Watch and Samsung Gear S2, IOFIT "provides data from feet". While current wearables track activity and record data from the wrist, the IOFIT smartshoes focus on gathering data from the feet, which in turn, provides the app with the necessary information to analyse and provide performance-related information to the user.
Park said the main idea behind the smartshoes was to "create a wearable that collects data and offers viable solutions".
The IOFIT app offers users the ability to video record their workout and then compare their performance with that of a professional golfer or athlete. This gives users a clear idea about how to go about improving their performance.
Park said that with IOFIT, the Salted Venture team has tried to ensure that while providing technological coaching back-up, the device does not disrupt the "human to human" coaching experience.
He said while there have been some requests from users at the MWC 2016 for an audio coaching feature that could perhaps provide live instructions to users during workout, the makers are at present intent on ensuring that the device remains somewhat dependent on human coaching as well.
Since the smartshoes are also targeted at coaches and fitness centres, the idea is to offer a product that makes the human coaching experience more accurate with the assistance of customised data-based technology, instead of merely replacing the human factor altogether.
The IOFIT smartshoes have so far had a successful session at the MWC in February and Salted Venture is looking forward to its Kickstarter campaign in the summer of 2016.
*Original article from http://www.ibtimes.co.uk/samsung-backed-iofits-smartshoes-go-beyond-tracking-fitness-1548865
http://iofitshoes.com/wp-content/uploads/2017/01/IBT-logo.png
192
192
salted815
http://iofitshoes.com/wp-content/uploads/2017/08/Salted-logo-1.png
salted815
2017-01-16 17:33:50
2017-03-14 14:33:34
Samsung-backed IOFIT's smartshoes go beyond tracking fitness